Ikarus Universal Vixen/Losmandy Clamp

Description
Ikarus Universal Vixen/Losmandy Clamp is a high quality clamp that secures your mechanical parts to Vixen or Losmandy dovetails. CNCed from high quality aluminum and beautifully anodized to give a crisp clean finish.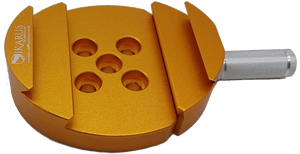 Four M6 threads provide rigid and flexure-free attachment to your devices. A central universal ¼" UNC thread enables attachment to tripod heads and other compatible UNC screws. Two stainless steel support struts are included to protect the threads against heavy loads to ensure their longevity.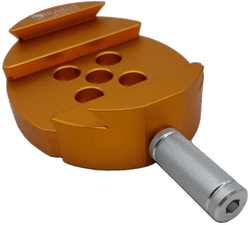 The knurled thumb knob enables secure and easy locking control. Use the provided 6mm hex key to secure it further especially during cold nights.
It is compatible with StellarMate Pro and StellarMate X Astrophotography Controllers.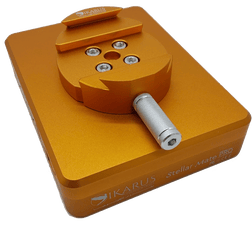 Packing List
2-piece Clamp
2x Support struts
1x central thread
1x Thumb knob
1x 6mm Hex key
4x M6x12mm screws
Units in box: 1
Reviews
There are yet no reviews for this product.