Can I hook up an external USB drive for storing images and videos?
Absolutely. After you connect the external USB drive. You need to login to StellarMate OS desktop either via VNC or HDMI. You should see the external driver icon on your desktop. Double click it to learn of the location of the driver.
In the example above, the drive location is /home/stellarmate/Elements. This is the location URL you need to save your images to. If you need to save in a directory inside the drive, then simply double-click it and copy the URL from the location bar. Next, where to put this URL?
1. Using KStars on StellarMate
if you are running KStars inside StellarMate directly, then simply browse the location in the Directory filed of the Capture Module. You can also paste the URL there directly.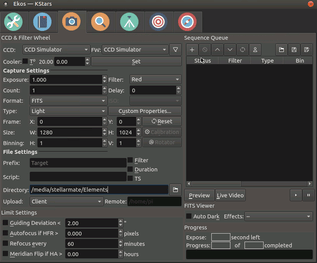 2. Using KStars on Windows/MacOS/Linux
If you are running KStars remotely on a Windows/MacOS or Linux machine, then in this case you need to change the Upload mode to either Local (save images only in StellarMate) or Both (save images in StellarMate and send a copy to us).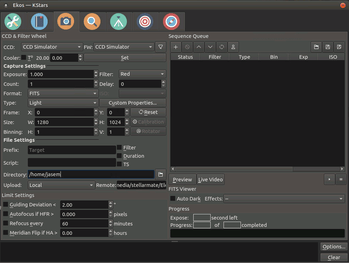 You will see the Remote field getting enabled for editing. Simple paste the location URL here and start the capture process to have your images saved to the external USB disk.