Stellarmate offers remote troubleshooting support via Rustdesk. Rustdesk comes preinstalled in StellarMate OS & StellarMate X. If the support team requested Remote Support access for StellarMate, then please follow this guide to setup on your StellarMate.
Remote Support active support period is Sunday to Friday from 05:00 to 11:00 UTC. Therefore, make ensure that RustDesk is on and active during this period when communicating with our support team.
StellarMate must be connected to the Internet for remote troubleshooting to work. Connect StellarMate to your home WiFi network via the SM App, or connect Ethernet cable from StellarMate to your home router.
Launch Remote Support using StellarMate App

1. Open the Stellarmate mobile application,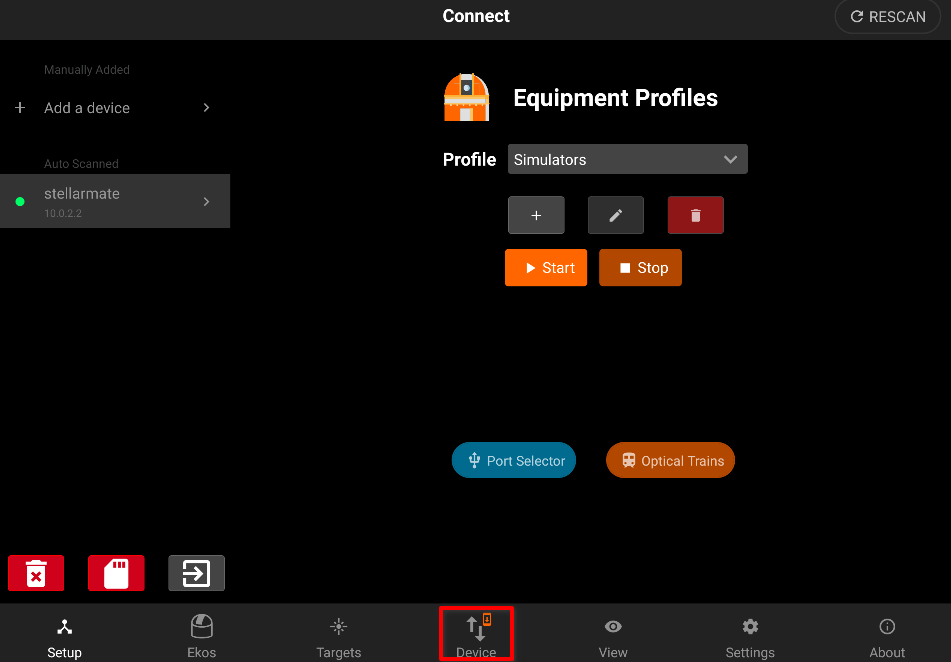 2. Switch to device tab. If the Remote Support is not running, It will be shown as OFF.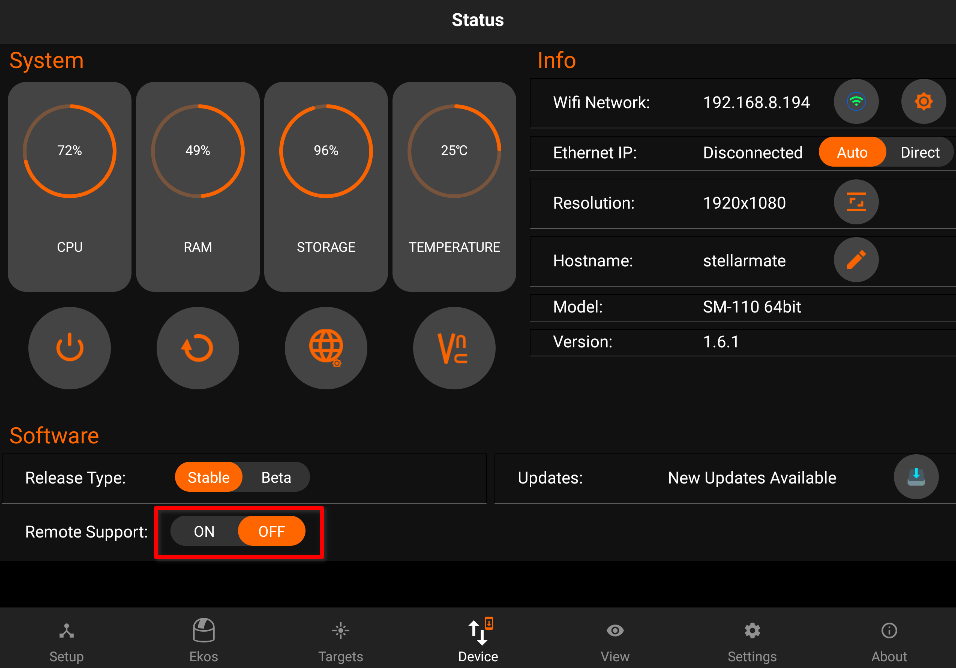 3. Toggle Rustdesk to ON.
4. Once it is toggled, it will display the Remote Support ID. Copy the ID and share it with StellarMate support team. Once session is over, please remember to toggle it OFF.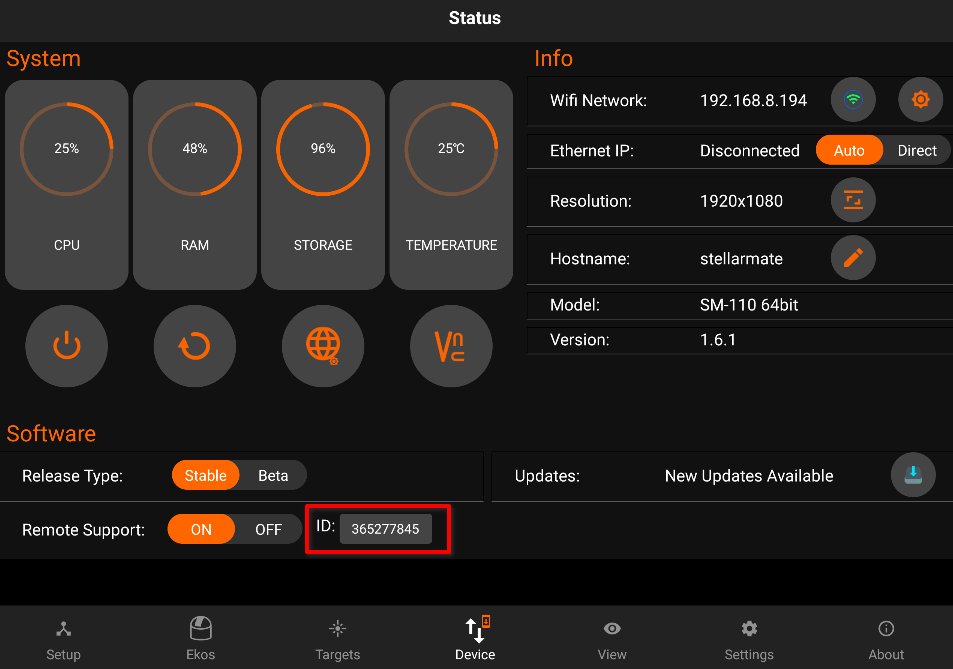 Details
Created : 2020-06-09 09:38:41, Last Modified : 2023-04-10 04:34:49
User Comments